Mass Gainer, Store
Muscletech | Masstech | 7lb
A MuscleTech Product
High Protein Weight Gainer for Insane Muscle Gains!!
MuscleTech Masstech 7lbs in Pakistan
Cash on Delivery (COD) all across Pakistan
Estimated Delivery Time: 2-4 working day
100% Authentic Products
Availability:
Out of stock
GMS / Pre-sale Questions
Need Help? Contact Us via WhatsApp
Muscletech Masstech 7lb Nutrition Info: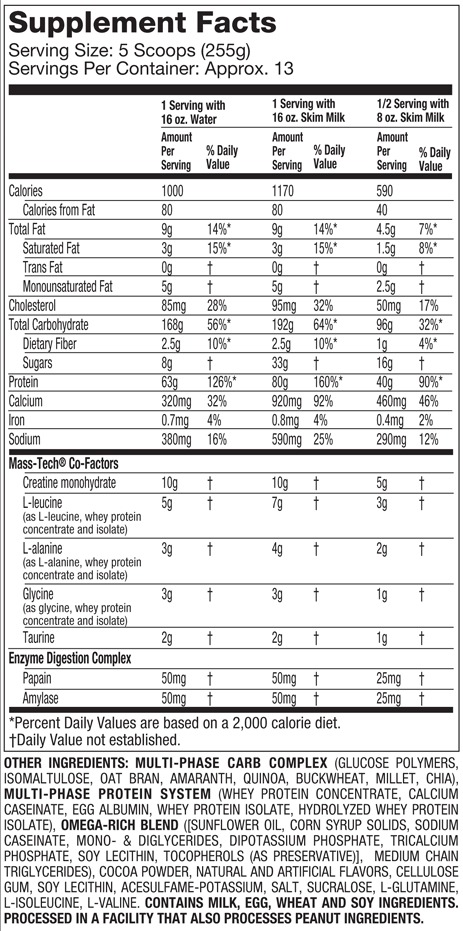 Usage Direction for Muscletech Masstech 7lb:
The serving size of Mass Tech is 5 scoops so use 5 scoops and add them in water, skim or whole milk. You can also break the serving, by taking 2.5 scoops 2 times a day so your body has the right amount of nutrition for whole day.