Protein Powder, Store
JYM Supplement | PRO JYM | 4lb
A JYM Supplements Product
Protein powder blend of premium sources and ingredients for longer lasting growth helping athletes get bigger, stronger, and leaner!
JYM Supplements PRO JYM 4lbs in Pakistan
Cash on Delivery (COD) all across Pakistan
Estimated Delivery Time: 2-4 working day
100% Authentic Products
₨18,950
GMS / Pre-sale Questions
Need Help? Contact Us via WhatsApp
JYM Supplement PRO JYM 4lb Nutrition Info: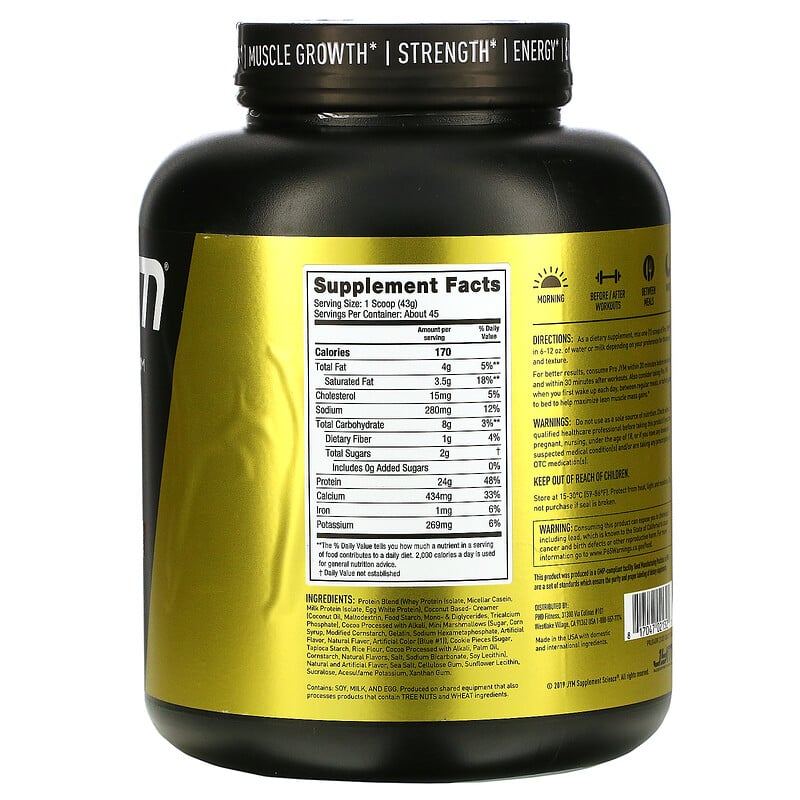 Usage Direction For PRO JYM Protein:
Morning | Before / After Workouts | Between Meals | Night
As a dietary supplement, mix one (1) scoop of ProJYM in 6-12 oz. of water or milk depending on your preference for thickness and texture.
For better results, consume ProJYM within 30 minutes before workouts and within 30 minutes after workouts. Also consider taking ProJYM when you first wake up each day, between regular meals, or before going to bed to help maximize lean muscle mass gains.